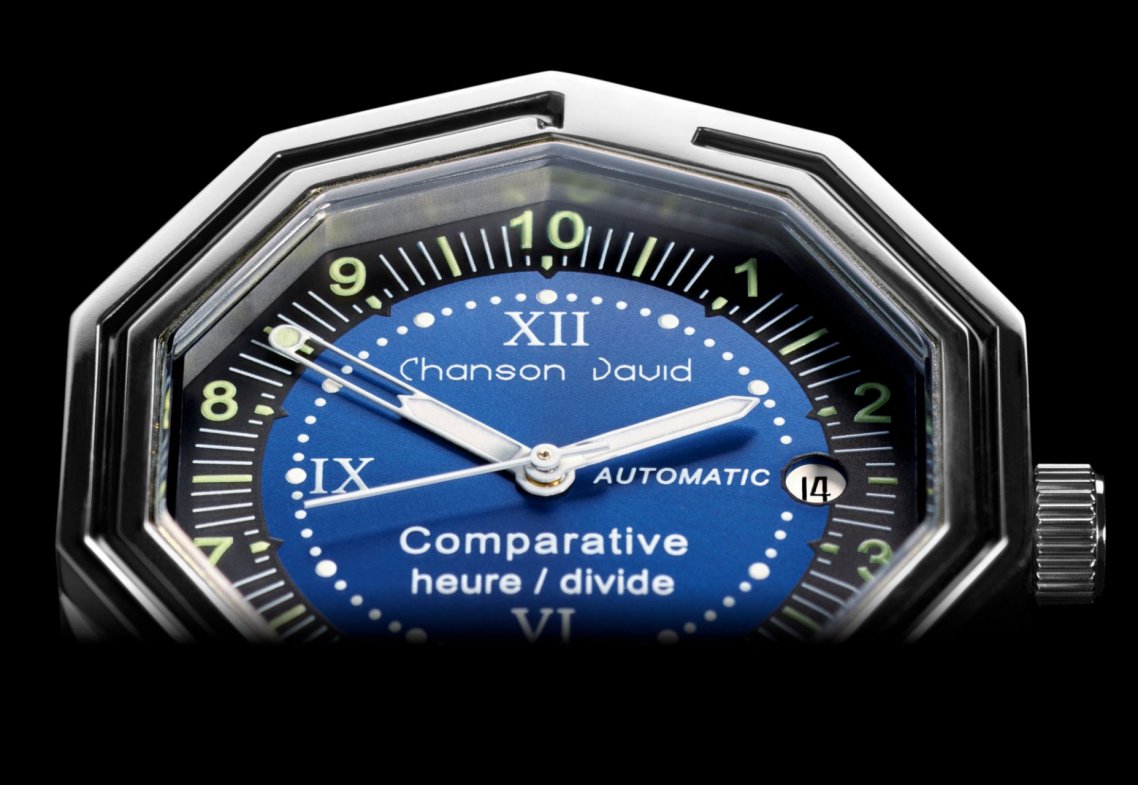 The "Comparative hour / divide" watch
The "Comparative hour / divide" watch is the first decimal division watch of the measurement of time with a comparative and concurrent display on the same dial with two scales of the two types of measuring time.
---
Description of the movement of the watch
Mechanical movement with automatic reassembly
ETA Quality
Watertightness 3 atm.
Rhodium surface treatment
Simple date
Swinging surface mass "Côtes de Genève" with anthracite coloured engraved brand
The components are of high quality and manufactured by reputable suppliers.
The products are assembled by qualified personnel under the responsibility of a knowledgeable professional.
---
Measurement of time
Download

(541.72 kB)

Development of the measurement of time
Adopted in 1960, the International System of Units (SI) is designed in a rigorous scientific manner. It is based on seven base units through which all physical vales can be measured. The base unit of time is the second.
The relationship between the hour, minute and second is sexagesimal, whereas the SI strives to define units that have a decimal relationship.
The division of the duration of the average calendar day in 2 x 10 units is comply with the SI. The decimal unit of time is the divide (decimal division).
Created in 1999, a concept of revolutionary clocks offers the simultaneous display of the sexagesimal divisions (hour and minute) and the divisions by ten (divide) on a two scale dial.
The Comparative watch is born.
---